Puppy Enquiry Form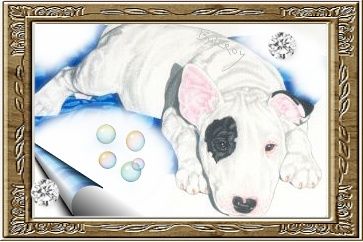 When we breed a litter here at Bullroy we are further imprinting the Bullroy bloodline, we firstly breed for our self to improve what we have already established. We can not keep all the litter; this is when we have to make the hard decisions on placing the rest of the litter into pet homes.
The upmost importance in placing one of Bullroy puppies into a home is that it is a forever home, and is purely for a pet and not to be part of or become a puppy milling machine.
All Pups have ANKC PAPERS -

Certificate of Registration and Pedigree Limited Register

( this certificate means that the dog can not be bred with, participate in ANKC conformation shows or be export), it does not mean that he/she is not to the standard or there is something wrong with them.
IT MEANS WE CARE ABOUT THE HOMES OUR PUPS GO TO. (The right home)
To help us fill your needs, please answer all 20 questions.
Copy and paste questions into an email and submit your responses.
We will respond to your enquiry as soon as possible.
Puppy Enquiry Form
6.

Kennel Prefix (if applicable)
7.

Do you have any children; if yes what ages are they?
8.

Do you plan for your puppy to be, a) always inside, b) always outside, c) both
9.

Do you have any other pets? If yes what kind? (cat, dog, ect)
10.

If you don't have any pets, have you had any previously and what kind? (if dog what breed)
11.

What are you interested in doing with your Bull Terrier? a) show, b) breeding, c) family pet
12.

Why would you like a Bull Terrier?
13.

Do you plan on doing any kind of puppy school, obedience or any other form of training with your Bull Terrier?
14.

Do you plan to desex your Bull Terrier, if yes at what age?
15.

What sex would you prefer?
16.

What colour would you prefer?
17.

Are you planning on adding any more pets to your family after your Bull Terrier?
18.

Are you a member of your state Canine Association?
19. Have you read and do you understand all of page "Puppies 4 sale" on our web site. Yes/No
20. If you obtained a Bullroy Bull Terrier will you keep Bullroy up to date through out the life of your Bullroy Bull Terrier/Bull Terrier Miniature. Yes/No
Copy and paste questions into an email and submit your responses.